Before I can go into today's post, I need to share a little background on my life. I live in the Pacific Northwest on a small farm with horses, chickens, dogs, a half acre garden and an abundance of wild birds and squirrels that live alongside us. Every one of these creatures depends on one very old trough for a fresh supply of water. Therefore, everyday I venture out as the sun begins to rise and spend ten minutes or so filling said trough. Now, I'm sure many of you are wondering why I don't just use an automatic filler? well, I have in the past done so! Unfortunately, it lead to issues of it becoming stuck on or stuck off and us arriving home from a weekend trip to a pasture that had either become a pond (as well as a very tired well pump) or horses pawing at the bottom of a nearly empty water trough. Therefore—in an effort to ease my already anxious mind— I manually go out and fill it every day.
In so doing this chore every morning, I'm left alone with my thoughts for a good while. I view the sunrise. Talk to the hens and horses grazing peacefully on the grass wet with dew, and ponder life.
This morning I was mulling over a discussion I had with a dear writer friend. We had spent some time talking this past week about telling stories that the market seems to feel is 'saturated' or 'overdone'. We even chatted nostalgically about trunked manuscripts or unfinished stories that we'd been told over and over that publishers won't spend a second looking at.
Well, here's the epiphany I had.
THAT'S A LOAD OF GARBAGE.
And here's why. In my thirty-some years on this Earth, I have preferred fantasy and sci-fi books. As a child, that's all I read. Am I going to one day wake up and say, "You know what, there's too much fantasy right now. I'm bored of it and will never read it again."
Umm, no. I will always love what I love. Period. AND will continue to buy it until the day I depart. (although there will probably be a few pre-orders sitting on my front porch while they're having my funeral)
But I digress. The point is, people are like this. Readers are like this. We love what we love. And no amount of how many books with the same theme are out there will change it.
Let me give you an example. There's a twelve year old I know that adores cats. However, she is cursed with severe allergies and will never be able to own one. She is able to pet one with a prophylactic Benadryl and an immediate hand wash. So, she does whats the next best thing to being around cats, she reads about them. ANY book with a cat on the cover, she snaps up. For her birthday or Christmas that's her number one wish list, and she is showered in heaps of cat books. Cats who talk, cats who are secondary characters, cats in space, you get my point.
So, what if I told her publishers say there are TOO MANY cat books.
Is she going to buy any less? Is she going to change her preferences?
Nope.
She's going to continue devouring any feline book she can get her turquoise fingernail painted hands on.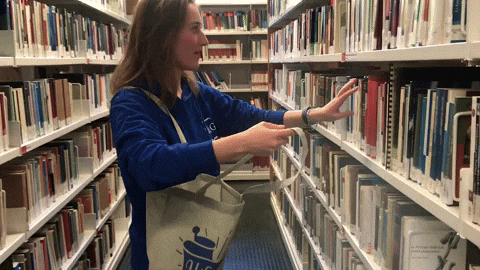 Imagine that right now, there is a 15 year old girl who's ultra-trendy and super cool cousin from Los Angeles is visiting her. AND she brought her all her YA fairy books she'd binged last summer. That 15 year old girl is now hooked. A forever fan of any YA fae book.
And what if somewhere else, there is a 13 year old boy who's parents are going through a nasty divorce? His school librarian recommended a dystopian thriller series and he has become obsessed. He stays up late reading them because they give him hope and courage that even under the most bleak of circumstances, a person can prevail. There will be a tomorrow.
And just yesterday, what if a 22 year old boy is struggling with his identity? But is learning to find peace in a vampire series where the main character's life mirrors his own.
These are just a few examples of stories that are too often said to be overdone. And yet, there are still readers seeking them out. Waiting for hours in lines to meet their authors. Stalking their Twitter or Instagram for sneak peaks or announcements. Finding solace in creating fan art for their characters that fill their hearts with so much joy.
So, I say to you fellow writers reading this: Ignore the trends. Ignore the publishers. Tune it all out and just write. YOUR story is needed.
Write what you want to write.
Or better yet, write what you want to read.