Make Your Writing Come to Life by using ALL five senses
Have you ever sat down to read a book and then glanced at the clock in what felt like only a few minutes and an hour has flown by? THAT is every author's ultimate goal in their storytelling. More than anything, they want to engross their reader to the point where they forget all reality and are truly swept away by their story.
As a new writer, many authors find themselves making their characters perform their actions like robots or puppets on a stage. They hear this or feel this, or see this, but every time you use one of those words, you're putting distance between you and your reader.
So how DO you immerse your reader and make them forget they're even reading?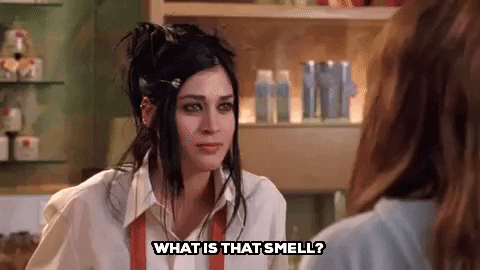 While, there are many pieces to this puzzle, but one of the best ways to really pull your reader in is by utilizing all five senses. Now there are varying tips on how often to do this, depending on age range and genre, but a general consensus is to try and use all five on every page. Now you might be saying WHOA there's no way I can do that! But stay with me for a minute…
Let's imagine a scene where two people are having a conversation at a coffee shop. It may seem that this is just an ordinary interaction of dialogue, but there are plenty of opportunities to not only describe the scene but immerse your reader! Of course, you can show the barista's making coffee, taking money at the register, and other customers sitting at the nearby tables, but what else is there? Here is a prime opportunity to do what I like to call "piggyback" the senses. Are the wooden tables worn and scratch their arms? Does their lipstick leave marks on their coffee mug?
Does the hot coffee singe your main character's tongue? When you do this, you've hit not just taste of the coffee or feeling the heat, but also elicited an uncomfortable pain feeling. Perhaps the whole conversation is upsetting them, and this is just one more thing they are annoyed with? When you do this, you're getting two or three senses for the price of one (sentence).
What if the customer next to you is wearing an abundance of perfume, but instead of saying "I smelled her perfume" you could say, " I sneezed as the haze of perfume overpowered even the scent of the coffee beans, and set off my allergies."
Another example could be when describing the weather, use the character's own voice to interpret how they feel. Perhaps there is a sudden downpour of rain. You could of course default to "I felt the rain splash on my face." Or use the sudden change in weather to further develop your character. Would your pretentious, vain character be upset about their hair getting ruined? Or would your free-spirited teenager immediately want to splash in the puddles and not care about their socks getting soaked?
I hope some of these tips helped you out! I highly recommend the next time you're reading a really good book, look for ways the author has incorporated senses into the character's development, or ways they "piggyback" multiple senses in one action.
Remember, even the longest novels are written one word at a time.
Happy writing!